The Chartered Governance Institute of Canada
The Chartered Governance Institute of Canada is the organisation for governance professionals in Canada, and as such is committed to strengthening and advancing good governance and the efficient administration of organisations in Canada. The first Canadian branch was established in 1920 and today it has branches across Canada and in Bermuda and has member representation in every province, including Bermuda and the Caribbean. The organisation was incorporated federally in 1957 and today has over 1,000 members. CGIC has education programs to support governance professionals at all stages of their career. CGIC offers the following two designations:
The International Qualifying Program (IQP), a globally recognized and intensive program with standards set by CGI International that enables professionals to gain the knowledge they need to navigate the high-paced and increasingly complex role of a Governance Professional or Corporate Secretary.
The Directors' Education & Accreditation Program (DEAP) – a 3-day intensive program focused on providing board directors with the skills they need to perform their roles effectively. DEAP offers knowledge in the areas of governance, financial reporting and disclosure, and risk management and strategy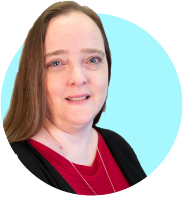 Contact
The Chartered Governance Institute of Canada 
1568 Merivale Road, Suite 739 Ottawa, ON Canada K2G 5Y7 
Tel: 613-595-1151; 1-800-501-3440 
Be part of our global eCommunity
Open to all corporate governance professionals; whether you're an existing member or not – join us! Be part of the conversation. Be part of the community.