Chartered Governance and Accountancy Institute in Zimbabwe
The Institute in Zimbabwe is the Zimbabwean division of The Chartered Governance Institute [formerly The Institute of Chartered Secretaries and Administrators (ICSA)]. Formally part of the Southern Africa Division until 1992, ICSAZ was incorporated in Zimbabwe on 1 January 1971 by an Act of Parliament through the Chartered Secretaries (Pvt) Act.
The Institute is the professional home of Governance and Accountancy professionals with a high level of
competences in business administration, general management, accounting, company secretaryship, taxation and corporate governance. Membership of the Institute is widely recognized internationally and is held in high esteem in the world business community. Membership of the local Institute in Zimbabwe confers simultaneous membership to The Chartered Governance Institute.
The members of the Institute work in a variety of organizations such as: Agriculture, Marketing, Industrial development, Electrical, Transport undertakings, Government departments, Incorporated Associations, Trade Associations, Universities, Banks, Building Societies, Insurance companies and countless organizations in the world.
Our members, as Chartered Secretaries, serve in limited liability companies and also work in a variety of organisations and industries in the public, private and government sectors. In Zimbabwe, Chartered Secretaries are also eligible for registration with the Public Accountants and Auditors Board as Public Accountants (PAAB). Application for registration as a Public Accountant is made through the Institute.
CGI Zimbabwe is a member of the International Federation of Accountants (IFAC), the Pan African Federation of Accountants (PAFA), the Public Accountants and Auditors Board (PAAB), the Corporate Secretaries International Association (CSIA) and the Africa Corporate Governance Network (ACGN).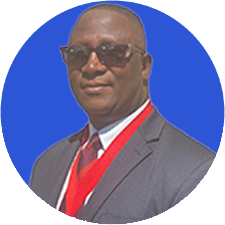 Contact
Dzidzo House,
22-32 McChlery Avenue,
Eastlea,
Harare,
Zimbabwe
Tel: +263 700553
Be part of our global eCommunity
Open to all corporate governance professionals; whether you're an existing member or not – join us! Be part of the conversation. Be part of the community.